Always a fan of what is "cool", I started thinking of how to make some Jade lens sunglasses. Inspired by Pop Culture and Rayban's Wayfarer style, I decided to use the Exotic and Rare Brazilian Rosewood, Abalone that I dove for last August and carve the lenses out of a beautiful piece of Wyoming Olive Jade. I call these "JADES"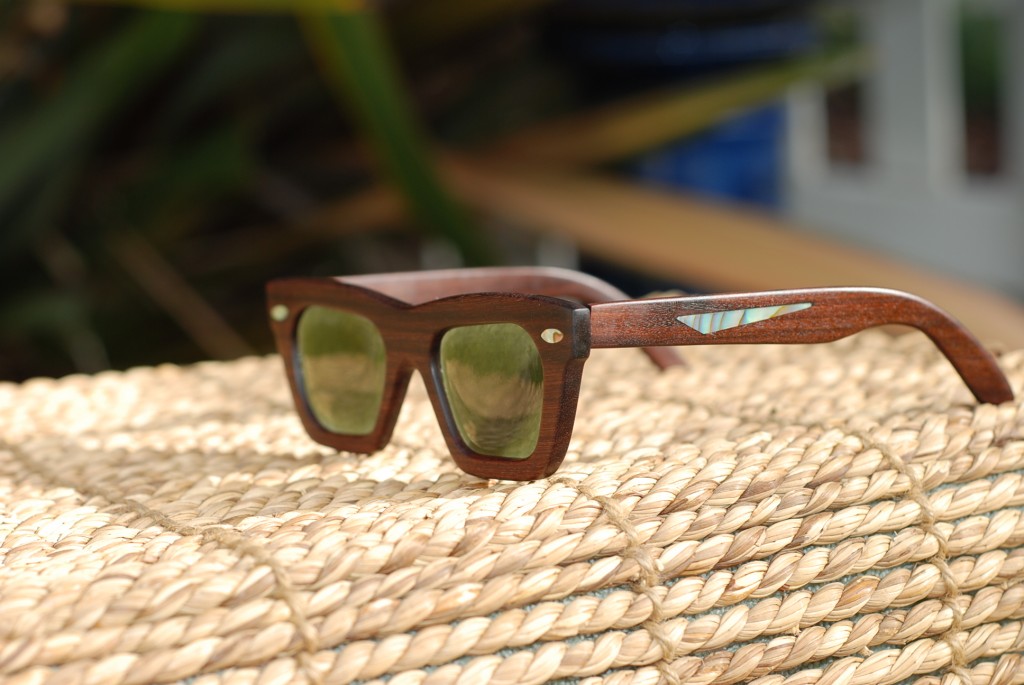 This was a meticulous and tedious build with minute pieces involved and  successfully overcoming the challenges of creating a working, precision piece of art was a most satisfying journey indeed. The following pics show the stages of this journey and the results of many long and inspired hours to bring the image in my mind to life.
It is amazing what the mind can do when inspired or motivated as I had to push personal characteristics beyond normal limits. Patience, perseverance, self-control and problem solving were tested daily … I even had to fabricate tools on the fly to create the necessary cuts and curves. I used no measuring tools or calibration devices but rather relied on my inner artist's "eye-ball" and "feel".
Yes I am proud of the quality, precision and beauty of the "Jades" but I am equally proud of what I found inside myself to create them. Not bad for a guy that got a "C-" in Junior High School Wood Shop.   🙂