"Oceans Art Jade would like to thank our growing clientele of Jade lovers for their kind words in support of our efforts." — Drew Arnold – Artist/Diver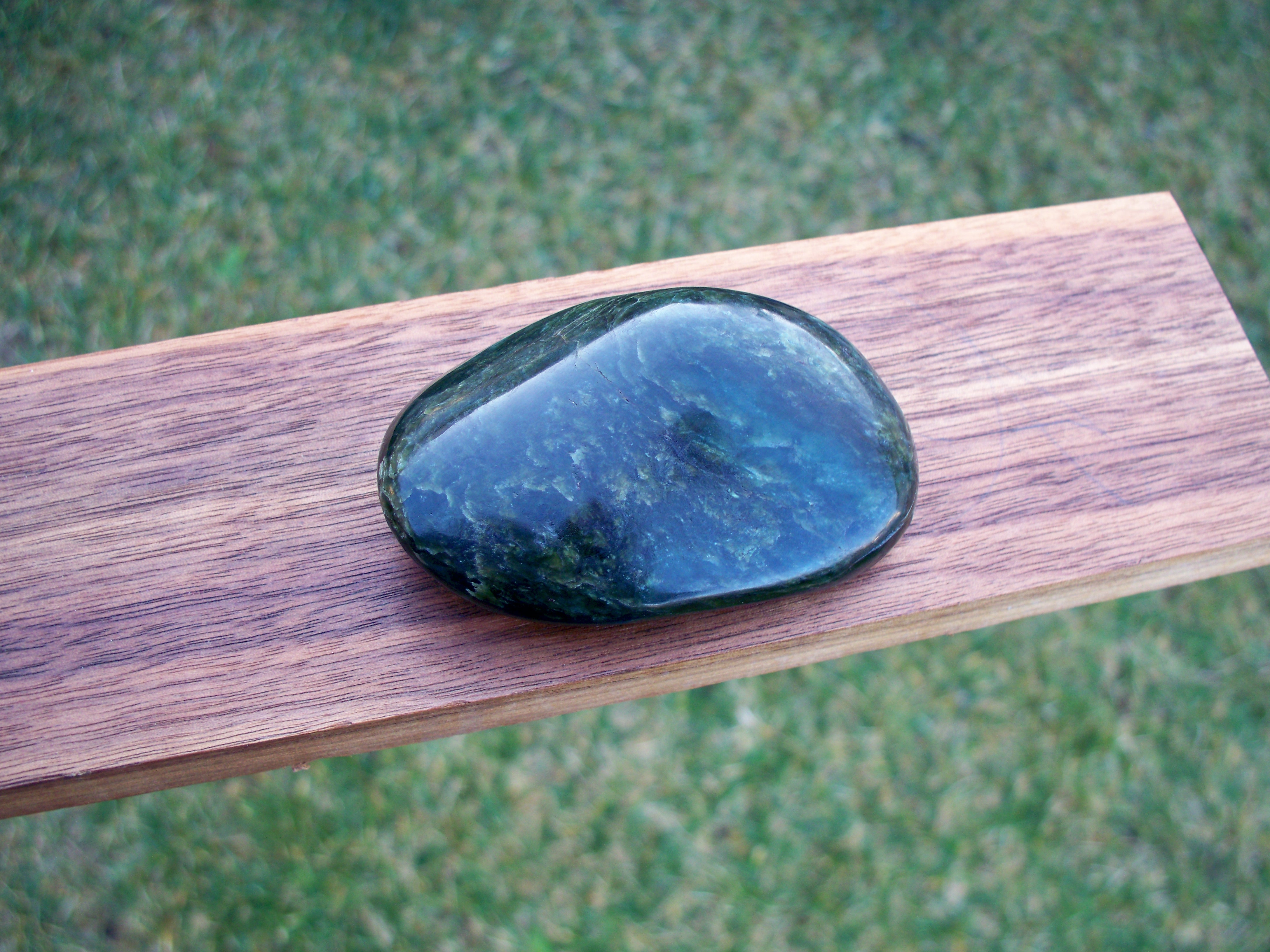 Once again, another outstanding transaction or rightfully suited, personal interaction with "Oceans Art Jade" proprietor Drew Arnold. As a repeat customer, I was looking to purchase birthday gifts for my most cherished  family members and can always count on visiting Ocean Arts Jade web site to choose from an array of some of the most beautiful Jade the west cost has to offer. The variety of choices are awesome and exciting!!! One has the option to choose from natural ocean polished-or what I call "Organic Jade" stones to Drew's skillfully carved exquisite jewelry pieces and artistically shaped "freeform" jade presentations. The best part, Drew provides sole authorship  from "plucking" (not an easy feat)  the Jade out of the oceans cradle at Big Sur, to fruition of exposing the "one of a kind"-true beauty of Jade. That said, his web site not only provides  professional quality pictures with a "zoom" feature that literally takes your breath away as you enter the inner depth of the Jade's character, you can cooperatively touch base with the artists inner depth and character-Drews "Bio"- or just give him a call-you really get a live "very cool" person on the other end.
Okay…..Getting back to my recent purchase…The B-day gifts I was looking for, hand contoured/polished Jade massage stones that were available on the web site just did not match what I was looking for…So I wrote Drew and asked If he could give me a call to discuss…we spoke and within one weeks time, multplte communications and updates the Jade stones arrived at my door steps ready for me to wrap and gift out.
Oceans Art Jade-Drew Arnold-real Jade, real artist, real customer service, real guy—In my book it does not get any better than that!
Robert –La Crescenta Ca
——————————————————————————–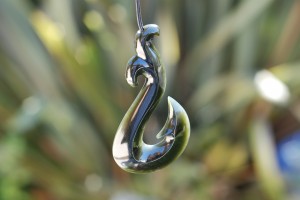 ——————————————————————————–
Hi Drew,
I've needed to take a few days to get back on the regular time zone. I have to say that you are THE MAN. Or even better The Jade King! End of story. I was blown away, as soon as I opened up the packages. The rings, the necklaces, the belt buckle, and the bracelet are incredible. Within just a few hours of wearing your special necklace, I got compliments from three random strangers in different places. Everyone has been looking at it, wanting to hold it, feel it. They're hypnotized by the necklace. I've worn it to Yoga in the last two days, and it's got people hooked. I also think that the jade is having an affect on my Yoga practice, focusing my attention, filling me with Prana (life force). I can't really explain it, but something magical is happening. It's as if everything is going right. To be totally honest, I was worried about what I had gotten myself into, as I've never worn jewelry, was concerned if everything would fit, would look good on me, that I'd look girly. Well, my worries were blown away. Everything is awesome, and I'm grateful for the time, work, and energy that you've put into making such masterpieces.
With Pranams,    Will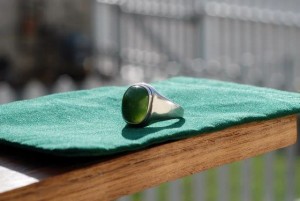 ---